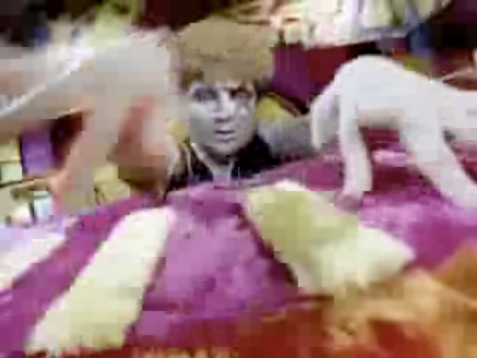 i typed russian pop into youtube and somehow i found sergei mineav. he has a bajillion hilar videos but i tried to narrow it down. 'pop music' has a very high energy beginning, with sergei jumping at the camera and playing a huge circular keyboard orbiting around him. it just gets more insane as the vid goes on. 'makarena' is a russian version of the 90s megahit, very bizarre and very entertaining. i love how he mimics the real video with two of him jammin at the microphone dressed like the real macarena guys. his cow print blazer is hot. 'voiaj' is yet another cover of '

voyage voyage' by desireless

. i think sergei goes on an imaginary voyage in this video. and i have no idea what the hell is going on in the last video - i just included it so i could label this post an acid wash jam. enjoy.